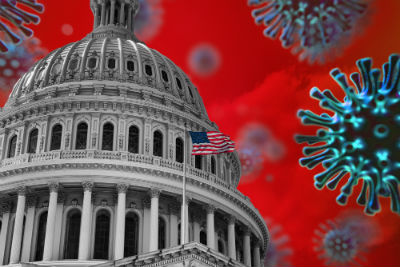 The current COVID-19 public health emergency declaration is set to expire on October 13, which will impact access to certain prescribed medications through telemedicine appointments.
U.S. Senator Mark R. Warner asks Justice Department and Drug Enforcement Administration to explain their plan to ensure continuity of care for patients prescribed controlled substances through public health emergency telemedicine flexibilities COVID-19.
"At the start of COVID-19 PHE, I was pleased to see the DEA move quickly to ensure patients could continue to access medically necessary controlled substances, including treatment for opioid use disorder, via telehealth by waiving the requirement that the patient have a prior in-person visit, regardless of their location, for the duration of the PHE," Warner wrote in a letter to the DOJ and DEA today.
During the COVID-19 public health emergency, the DEA waived certain requirements of the Ryan Haight Online Pharmacy Consumer Protection Act of 2008, including in-person or special registration requirements in order to prescribe controlled substances through the telehealth.
"In the more than two years since this flexibility was implemented, patients have successfully continued and established virtual treatment, with no reports of widespread harm," Warner wrote. "The pandemic has shown that telehealth is an appropriate modality for a wide range of healthcare services, and healthcare providers and their patients should be at the center of modality decision-making."
Source link